Blutherm Mold and Platen Thermal Insulation
Polyply BluTherm HT-1100 laminates are glass reinforced compression molded sheets which offer an energy efficient, cost effective, low thermal conductive, high heat resistant, high compression strength insulation material that resists fluids and requires no maintenance.
Polyply Blutherm is micro ground to tolerances of +/- .004″
Energy Savings vs Insulation Thickness Mold Temperature at 300ºF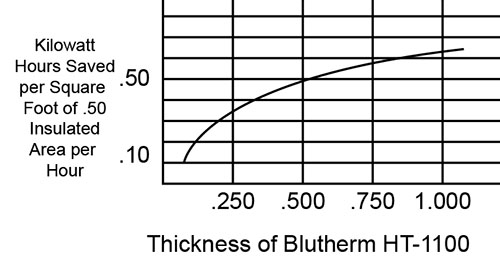 Short Payback Using ½" BluTherm at a mold temperature of 300ºF and mold base area of 4 square feet, you can expect to save over 31,000 BTU's per hour. This translates to over $900 per year energy savings if you are using steam or nearly $4500 per year savings if using electric.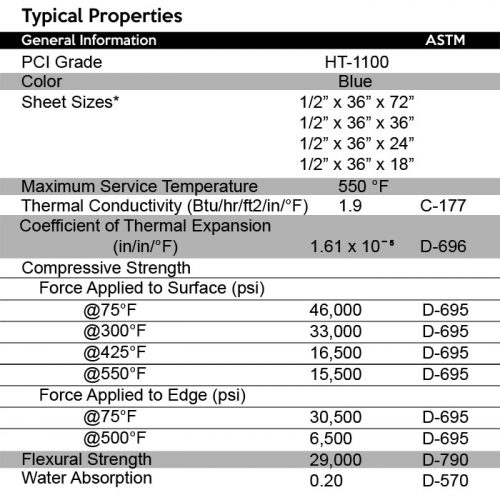 *Other sheets sizes are available upon request; minimums may apply. Special thicknesses from ¼" to 1″ are available; minimum quantities apply.
Unless otherwise indicated, all properties published are based on tests performed on standard ASTM test samples and according to ASTM test methods. Values shown are for test samples made from production materials and are believed to be typical. No warranty is expressed or implied.